Recently, Beijing Shanshi Information Technology Co., Ltd. (hereinafter referred to as "Shanshi") signed the openKylin community CLA (Contributor License Agreement) and officially joined the openKylin open source community.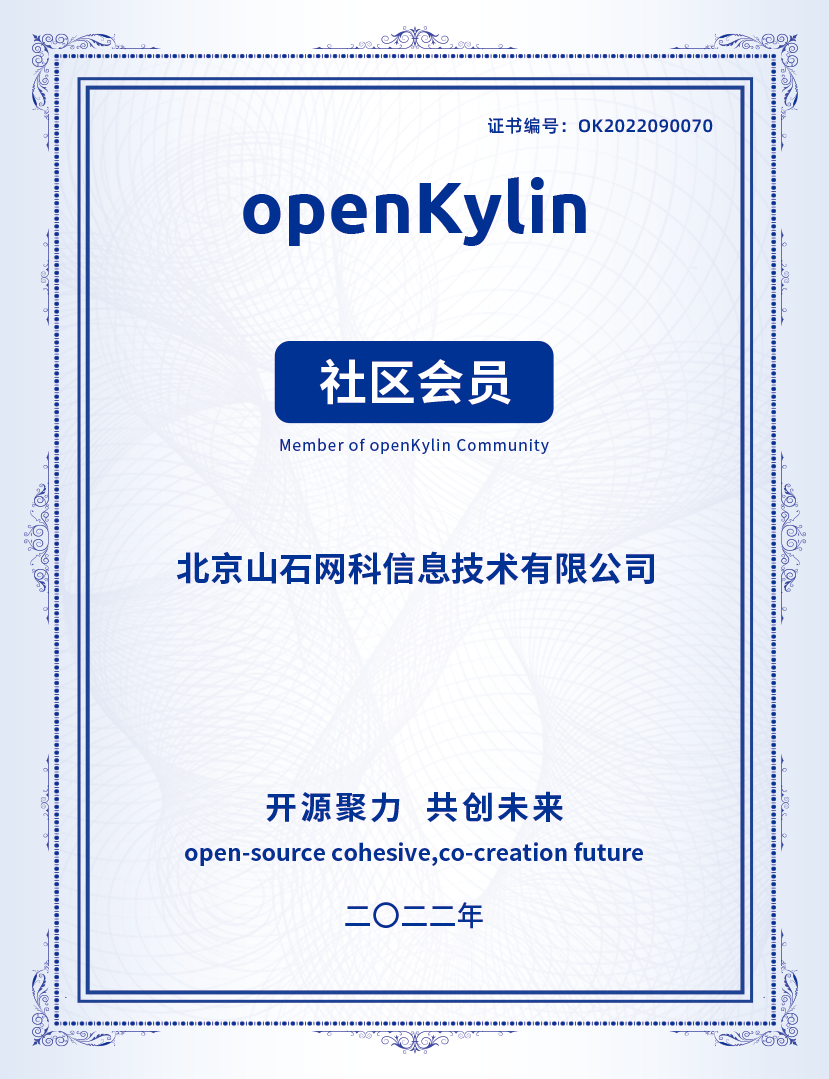 Hillstone Network Technology is a leading manufacturer of technological innovation in China's network security industry. Since its establishment, it has been focusing on the innovation of cutting-edge technologies in the field of network security. At present, Hillstone Networks has formed four technical characteristics of "holographic, quantitative, intelligent, collaborative" involving border security, cloud security, data security, business security, intranet security, intelligent security operation, security service, security operation and maintenance, etc. Eight categories of products and services, complete solutions for more than 50 industries and scenarios.
Hillstone Networks has provided products and services to more than 23,000 users in more than 50 countries and regions, covering industries such as finance, government, operators, Internet, education, and medical care, and has efficiently and stably supported the sustainable and safe operation of customer businesses.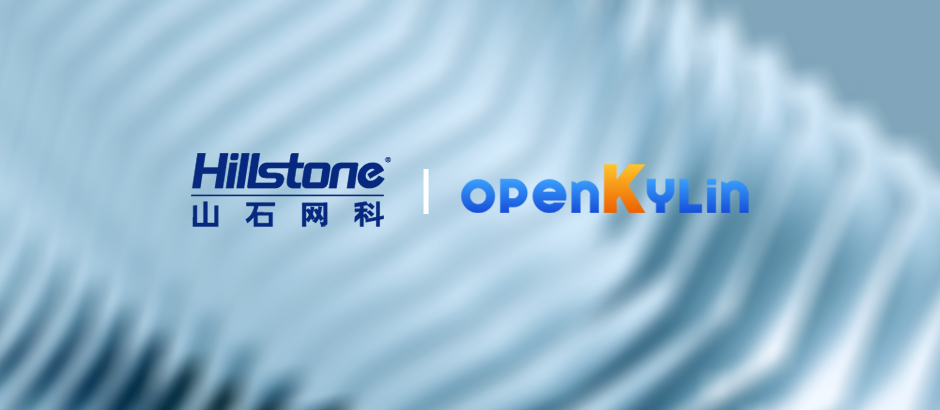 Open source and gather strength to create a better future! After joining the openKylin community, Hillstone will continue to give full play to its own technical advantages under the guidance of the technical concept of "sustainable and safe operation", join hands with community partners to help the ecological construction of the openKylin community, and promote the upgrading and development of the open source desktop operating system industry.

Community members continue to recruit
At present, the recruitment of openKylin community members is in full swing. We welcome more corporate partners to join us and work together to build a top-level desktop operating system community and promote the healthy development of the domestic operating system industry. For details, please check:【https://www.openkylin.top/sig/sig-cn.html】
The openKylin (Open Kylin) community aims to take "co-creation" as the core, on the basis of open source, voluntariness, equality, and collaboration, to build a partner ecosystem with enterprises in an open source and open way, and to jointly create a top-level desktop operating system community. Promote the prosperity and development of Linux open source technology and its software and hardware ecology.
The first batch of council member units in the community include Kylin Software, Puhua Basic Software, Zhongke Fangde, Kylin Principal, Meditation Software, Yiming Software, ZTE New Fulcrum, Yuanxin Technology, China Electronics 32, Jide System, Beijing Lin Zhuo, Advanced Operating System Innovation Center and other 13 industry colleagues and industry organizations.
Review: openKylin
#Hillstone #joins #openKylin #community #build #open #source #ecosystem #News Fast Delivery