Kubuntu and Lubuntu desktop have been upgraded, but users are not automatically updated to the new version and need to do it manually.
The current standard desktop for Ubuntu is GNOME, and its flavored versions (such as Both Kubuntu and Lubuntu etc.) the underlying OS are the same and follow Ubuntu A five-year update cycle for the standard version, but other desktop environments will be available.
This means that flavor versions of the system can follow Ubuntu version updates, while the desktop environment needs to be manually obtained by the user. The foreign media The register introduced the method to manually upgrade the Kubuntu and Lubuntu desktops.
Kubuntu
In April, Kubuntu version 22.04 shipped with version 5.24 of KDE Plasma. Currently, the Kubuntu Project has announced that Plasma 5.25 is available for the "Jammy" version of Kubuntu.
Plasma 5.25 offers a new overview screen and floating taskbar, updating to this version requires adding the Kubuntu-backports PPA, use this command:

sudo add-apt-repository ppa:kubuntu-ppa/backports-extra
Press Enter all the way to confirm. The system will undergo a full update, and after about 130MB of updates, KDE 5.25 will be installed.
The updated KDE gets an optional floating taskbar and a handy overview screen when you press Super+W.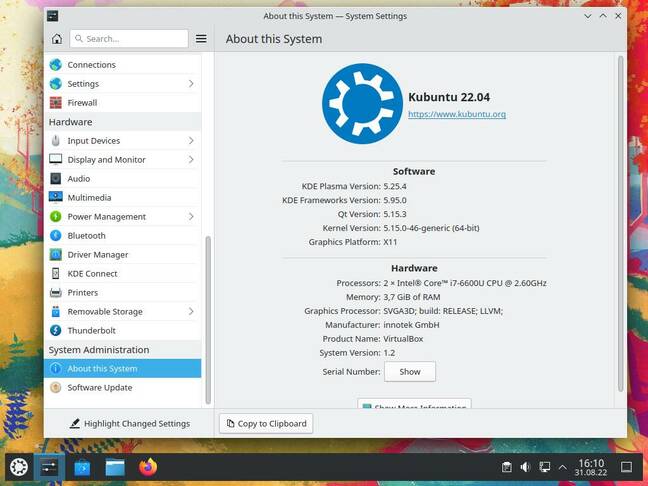 Lubuntu
The desktop shipped with Lubuntu is an old LXQt 0.17 version, but now Latest version of LXQtYes 1.1.
There is now an official way to get the latest LXQt 1.1 on Lubuntu "Jammy", old fashioned, adding an update PPA:

sudo add-apt-repository ppa:lubuntu-dev/backports
LXQt is smaller and lighter than KDE Plasma, with only 32.1MB of updates installed.
But honestly, there is no noticeable difference between old and new versions of LXQt, the only thing that might help is that version 1.1 sounds relatively new and reassuring.
#Kubuntu #Lubuntu #upgraded #desktops #manual #updates #required #News Fast Delivery