OpenMower is a DIY smart mower robot project, by modifying the software part of the mower robot to make it smarter.
Currently the following repositories are included:
slic3r_coverage_planner: A coverage planner based on the Slic3r software for 3d printers for planning mowing paths.
teb_local_planner: A local planner that allows the robot to avoid obstacles and follow a global path using kinematic constraints.
xesc_ros: ROS interface for the xESC motor controller.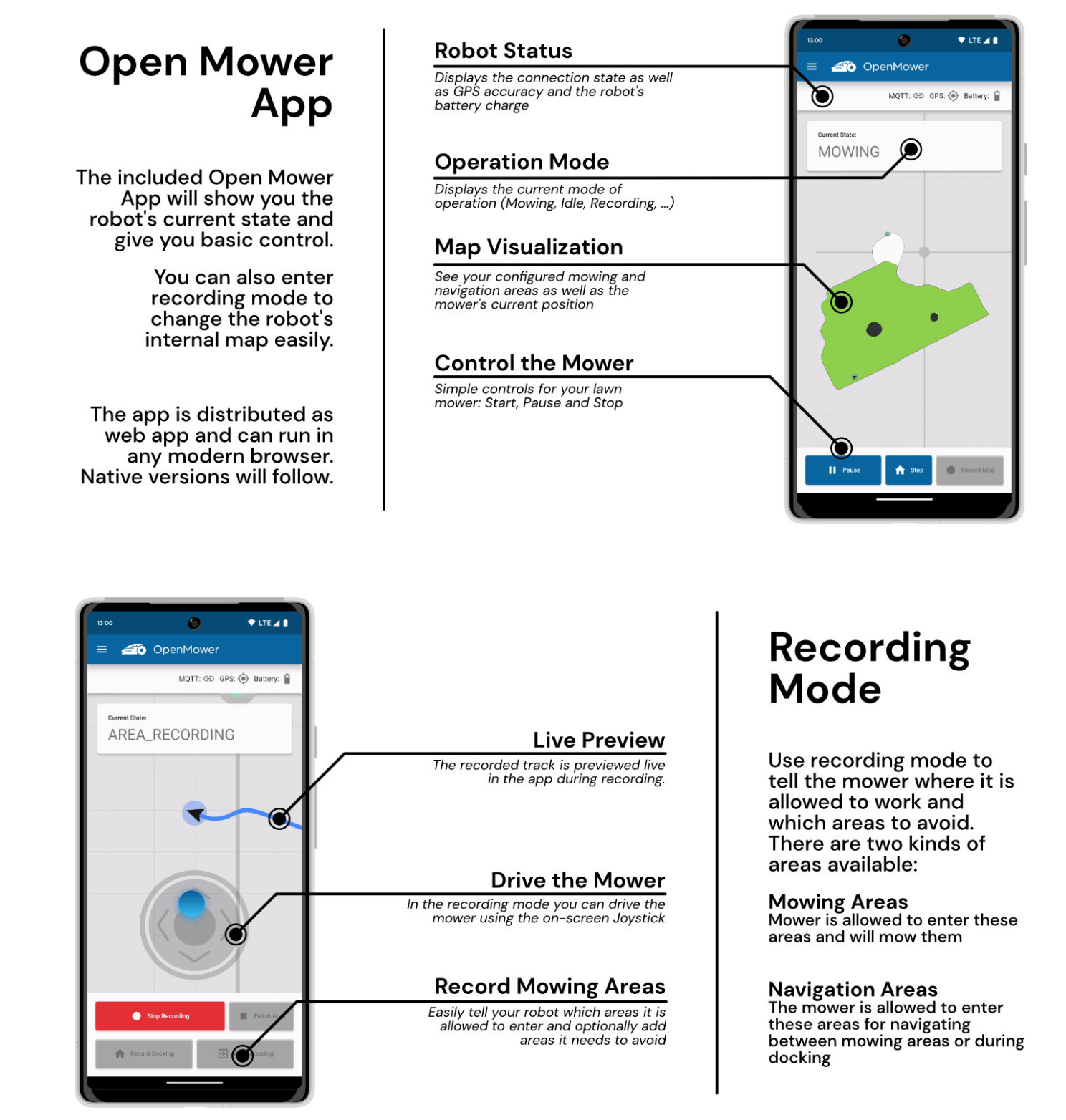 Project Objectives
✔️ Automatic mowing:Apparently, the device should be able to automatically mow the lawn.
✔️ good security:Equipment must be safe, for example, come to an emergency stop if lifted or hit.
✔️ No wires required:Flexible and supports multiple mowing areas.
✔️ low cost:It should be cheaper than mid-range off-the-shelf offerings
✔️ open:Share knowledge and enable others to build OpenMower too.
✔️ Beautiful appearance:There should be no shame in mowing your lawn with OpenMower.
✔️ Avoid obstacles:The lawn mower should detect obstacles and avoid them during mowing.
✔️ Rain detection:The device should be able to detect severe weather conditions and suspend mowing until the weather improves.
status quo
At present, the map teaching and mowing work of the mowing robot are proceeding as expected. It even automatically returns to the dock when the battery is low and continues after charging.
#OpenMower #Homepage #Documentation #Downloads #DIY #Smart #Mower #Robot #News Fast Delivery