helloSystem 0.8 has been released, this version is based on FreeBSD 13.1, the goal is to create a simple, elegant and practical desktop operating system.
0.8 Major changes:
Improved start command
Pre-install VirtualBox Guest Additions for a better Oracle VM VirtualBox user experience
Improved handling of MIDI controllers
Preliminary support for launching some AppImage files using the launch command
Use the DRM kernel module ported from Linux 5.10 to support the latest Intel graphics cards such as Gen12/Xe Tigerlake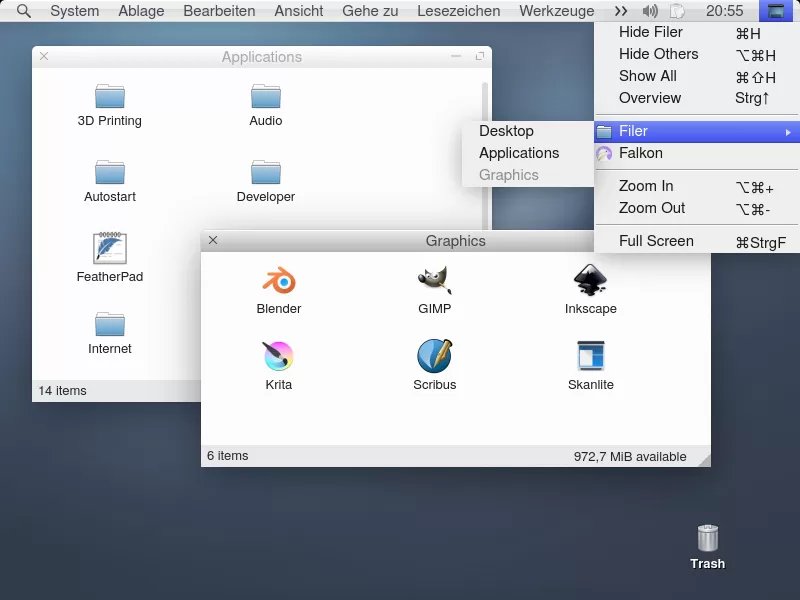 helloSystem 0.8 has also improved the user interface, such as support for "force quit application" in the system menu, and various other new desktop infrastructure and UI tools. helloSystem also now ships with Trojita as its email client, enables GPU acceleration for WebEngine-based browsers such as Falkon, plus a new "Processes" tool, and numerous fixes across the platform.
See Release Notes for details.
---
helloSystem is one of the most popular BSD desktop distributions, it provides a sophisticated desktop experience, it hopes to become macOS in BSD.
The helloSystem project has a similar design goal as macOS, that is, "it just works" and does not require much configuration to bring a good out-of-the-box desktop experience. helloSystem is based on FreeBSD, and besides the design philosophy, the helloSystem desktop environment has also been configured to look like an early MacOS X desktop.
The developers of helloSystem did not intend to create a 1:1 copy of macOS, but to align with the macOS user experience philosophy. So helloSystem cannot directly repackage existing software, for this reason they are also developing more desktop applications specifically for helloSystem, many of which are written in PyQt.
#helloSystem #released #FreeBSD #desktop #distribution #similar #macOS #News Fast Delivery