jfireEL is a fast EL expression parser, supports rich EL expressions, and is 7 times faster than SpringEL's ultra-high performance.
scenes to be used
EL expression parsing is used more in some situations involving dynamic rule configuration. For example, external rule injection in workflow engine, such as SpEL parsing in Spring framework, etc. The jfireEL framework supports common EL expressions, such as four operations, array element acquisition, linked list element acquisition, Map key-value pair acquisition, property acquisition, method call, cascade call, support for obtaining class definitions, enumeration definitions, support for obtaining objects, etc. Wait.
Compared with SpringEL, jfireEL is more concise in expression. For example, for SpringEL, an expression for cascading comparison of variable properties can be written asvars['home'].bool(vars['person'].getAge() + '12' != vars['value'])and jfireEL is written directly ashome.bool(person.getAge() + '12' != value). Obviously jfireEL is more readable.
Performance Testing
Using EL expressionsvars['home'].bool(vars['person'].getAge() + '12' != vars['value'])The performance comparison and verification of the three frameworks of jfireEL, BeetlEL and SpringEL. Warm up the same number of times before entering the test to ensure the initialization is complete. The performance comparison of the three frameworks is as follows: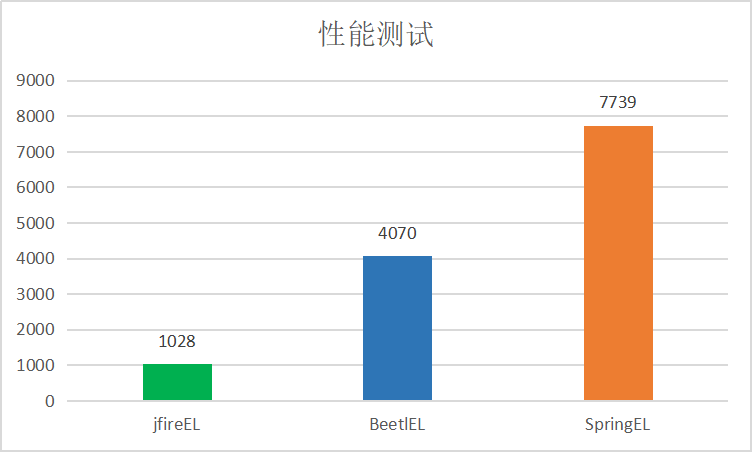 #jfireEL #Homepage #Documentation #Downloads #High #Performance #Expression #Parsing #Framework #News Fast Delivery