1Panel is a modern, open source Linux server operation and maintenance management panel. 1Panel features and benefits include:
Quickly build a website: Deep integration of WordPress and

Haloone-click domain name binding, SSL certificate configuration, etc.;

efficient management: Easily manage Linux servers through the web, including application management, host monitoring, file management, database management, container management, etc.;

Safe and reliable: Minimum vulnerability exposure surface, providing functions such as firewall and security audit;

One-click backup: Support one-click backup and recovery, backup data cloud storage, never lost.
UI display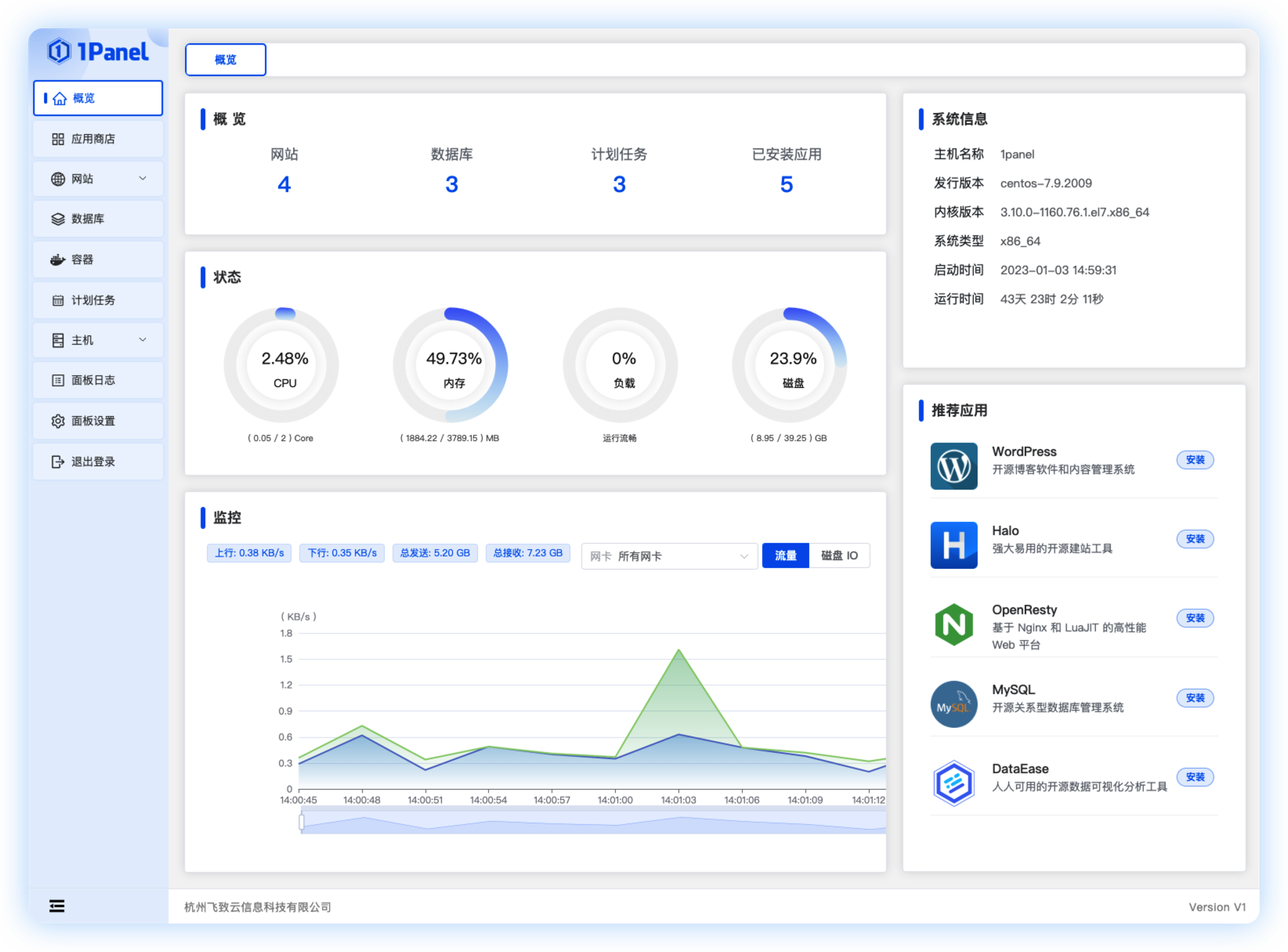 quick start
online experience
A key installation
Execute the following command to install 1Panel with one click:

curl -sSL https://resource.fit2cloud.com/1panel/package/quick_start.sh -o quick_start.sh 

&&

 sudo bash quick_start.sh
learning materials
#1Panel #Homepage #Documentation #Downloads #generation #Linux #server #operation #maintenance #management #panel #News Fast Delivery