Recently, Guangzhou Jushan Database Software Co., Ltd. (hereinafter referred to as "Jushan Database") signed the openKylin community CLA (Contributor License Agreement Contributor License Agreement), officially joining the openKylin open source community.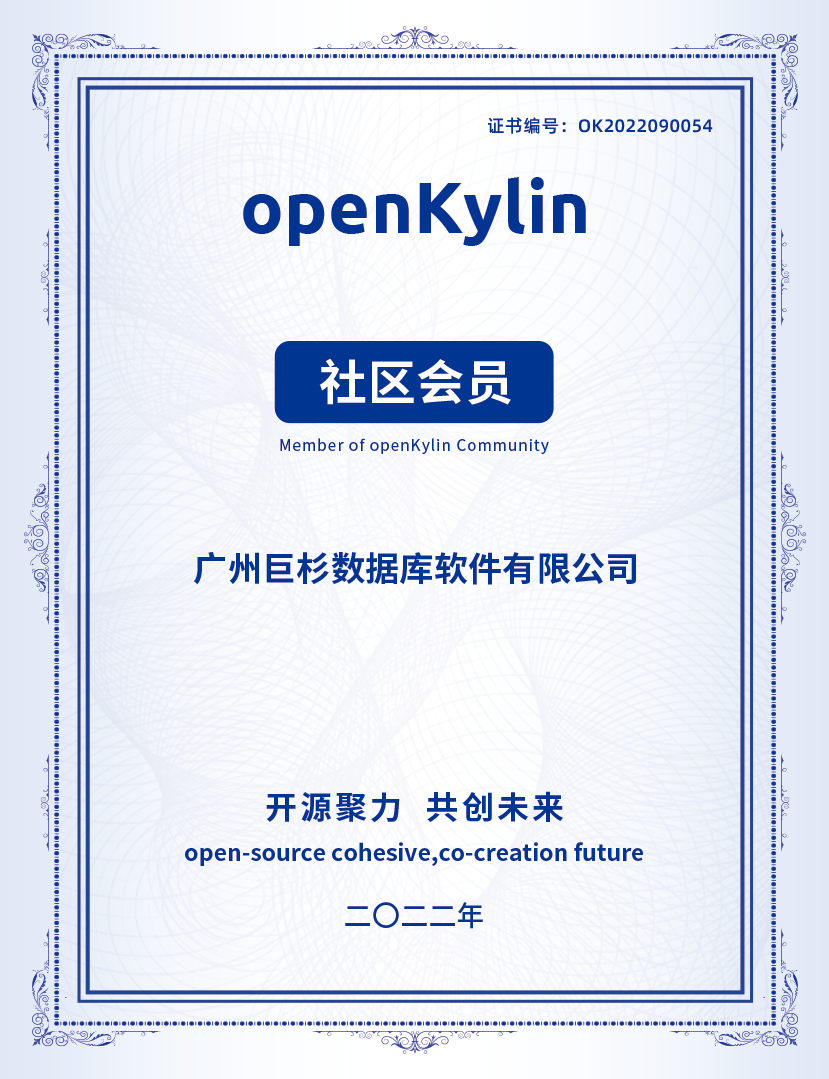 Jushan Database is a self-developed domestic basic software manufacturer focusing on the research and development of distributed database technology, with the vision of becoming a global database leader, and the mission of deeply cultivating data fertile soil and releasing the full value of data. Since its establishment, Jushan Database has focused on the research and development of database products and insisted on building a native distributed database engine from scratch. In 2017, it became the first Chinese manufacturer to enter the Gartner database report, and has entered internationally renowned authoritative reports such as Gartner, IDC, Forbes, and KPMG for many years.
After years of practical cases polished with customers, Jushan Database focuses on the use of distributed databases to solve the storage and management of massive data. At present, it has been applied online in the production and business scale of more than 100 large banks and financial institutions. The application scope includes: real-time data Lake, multi-mode data lake, lake warehouse integration, etc., have been widely used in finance, securities, insurance, government, energy, telecommunications, transportation and other fields, and the total number of enterprise users exceeds 1,000.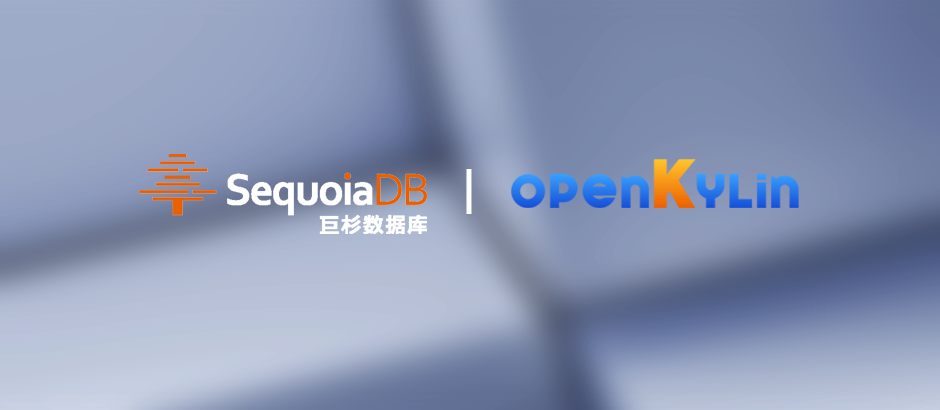 After joining the openKylin community, Jushan Database will actively participate in community co-construction, establish more contacts with community partners, achieve deeper cooperation, expand the upstream and downstream industry chain, contribute to community development, and create a credible and reliable upstream and downstream Ecosystem, accelerate the development and breadth of the security application ecosystem to high-end.
Community members continue to recruit
At present, the recruitment of openKylin community members is in full swing. We welcome more corporate partners to join us and work together to build a top-level desktop operating system community and promote the healthy development of the domestic operating system industry. Details can be viewed:【https://mp.weixin.qq.com/s/yk82DEQSG0knaQNKyc-vsg】

The openKylin (Open Kylin) community aims to take "co-creation" as the core, on the basis of open source, voluntariness, equality, and collaboration, to build a partner ecosystem with enterprises in an open source and open way, and to jointly create a top-level desktop operating system community. Promote the prosperity and development of Linux open source technology and its software and hardware ecology.
The first batch of council member units in the community include Kylin Software, Puhua Basic Software, Zhongke Fangde, Kylin Principal, Meditation Software, Yiming Software, ZTE New Fulcrum, Yuanxin Technology, China Electronics 32, Jide System, Beijing Lin Zhuo, Advanced Operating System Innovation Center and other 13 industry colleagues and industry organizations.
Review: openKylin
#Jushan #Database #joins #openKylin #build #secure #application #ecosystem #News Fast Delivery #Chinese #Open #Source #Technology #Exchange #Community