Compared with Google Chrome, one of the disadvantages of Firefox for Android is that it does not support opening PDF documents directly in the mobile browser and needs to jump to an external application. According to foreign media ghacks reports, Mozilla is working on integrating a native PDF reader in Firefox for Android.
For years, the Firefox browser on Windows, Linux, and Mac devices has had a PDF viewer, and now the Android side has finally completed this feature.Like the PC side, the PDF reading function on the Android side is also based on pdf.js application developed by Mozilla.
At present, the first version of the PDF reader has been integrated into the Nightly version of Firefox For Android, but it is not enabled by default, and users need to manually enable it in the advanced configuration. Follow the steps below to open:
Load about:config in the Firefox Nightly address bar.
Search for pdfjs.disabled.
Use the toggle button to set the preference to FALSE.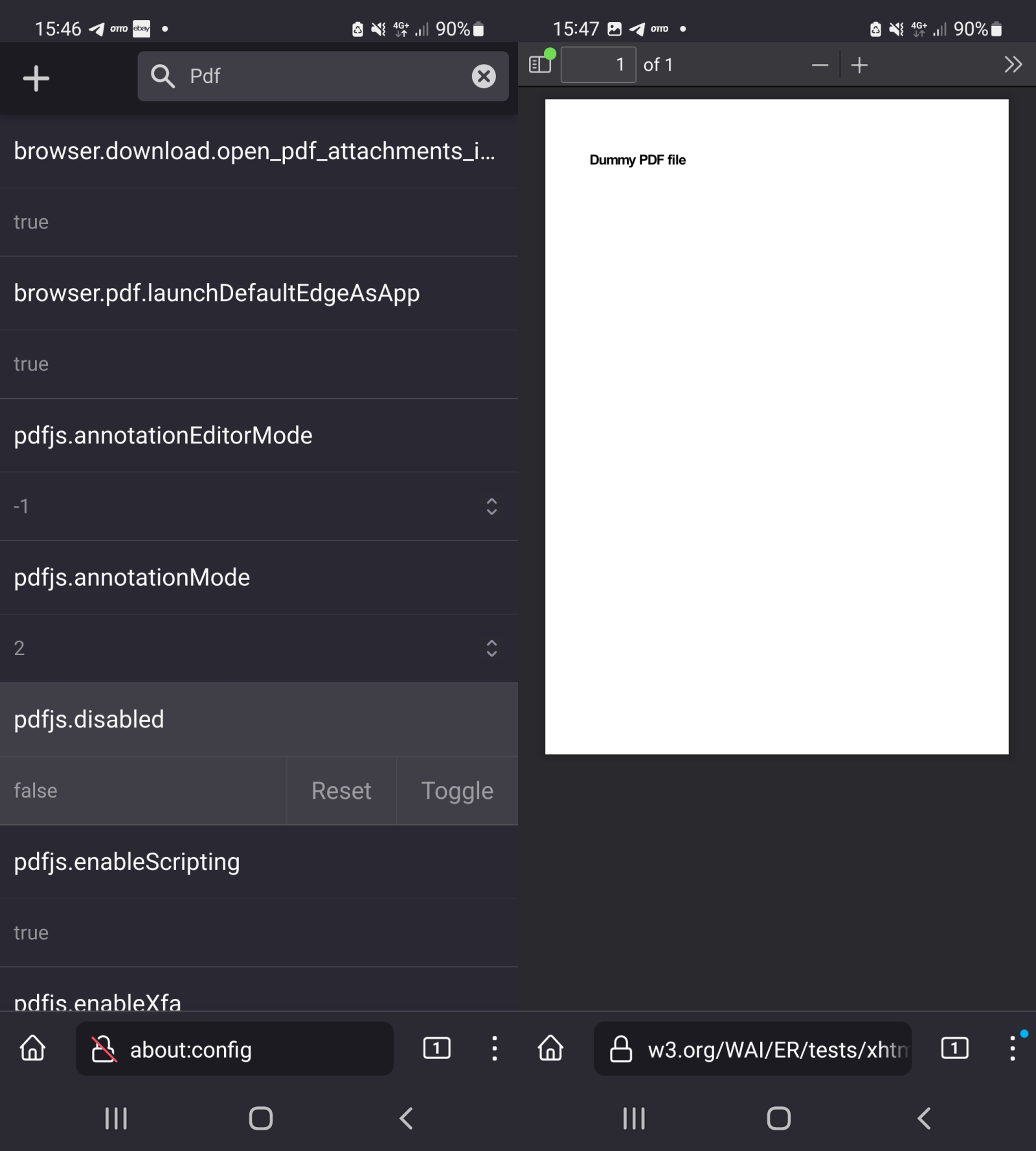 Now that the built-in PDF viewer in Firefox for Android is enabled, any PDF file opened in Firefox for Android will be loaded in the browser's PDF reader without jumping to an external application on the Android device.
However, the PDF reading function is still in the early stage of implementation, and some elements need to be adjusted to better adapt to the mobile user experience. Mozilla has not announced which version it will be implemented in, and it is expected to be a stable version in 2023. Additionally, Firefox 108 for Android, expected to be released next week, includes a new PDF feature: the ability to save websites as PDF files.
#Firefox #browser #Android #integrate #native #PDF #reader #News Fast Delivery