Snal Linux is a tiny Linux system based on Arch Linux, generally used as a live USB image to troubleshoot hard disk, system and network problems.
Like Arch, x86_64 is the only architecture supported by Snal Linux.
characteristic
Based on Arch Linux
with i3 window manager
Firefox browser
Live USB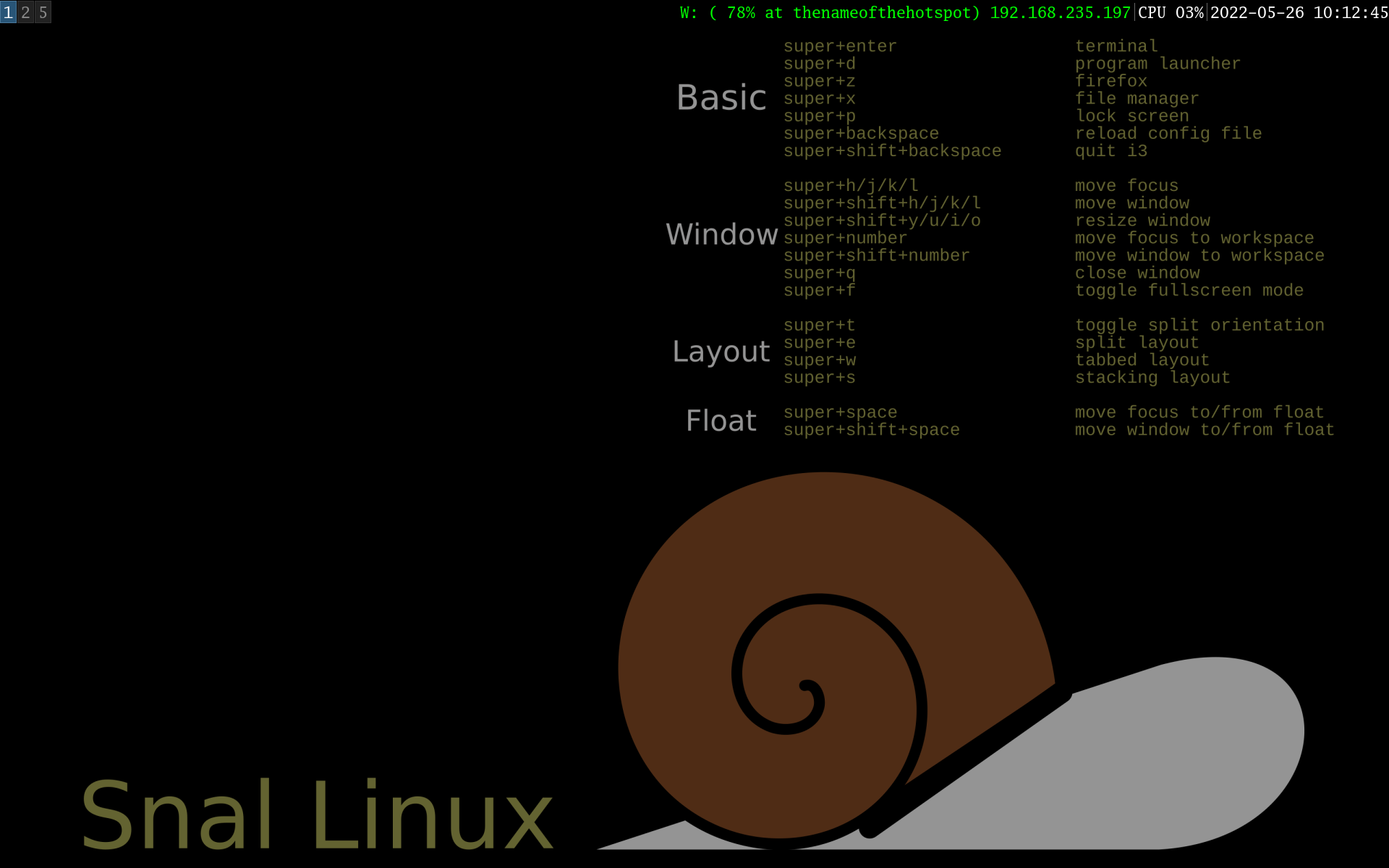 start up
After Snal starts, the user is automatically logged in and asked if they want to run startx.
Pressing enter will run the default setting: start XWindows with i3 as window manager. Other options are as follows:
Typing "y" or simply pressing enter will run startx with i3 as the window manager.
Typing "n" will run the bash shell.
Typing "s" will attach an existing screen session or start a new one.
Typing "x" will join an existing screen session.
#Snal #Linux #Homepage #Documentation #Downloads #Microsystems #Based #Arch #Linux #News Fast Delivery