Opera is a multi-platform web browser developed by its namesake company, Opera. Opera is now a Chromium-based browser. It differentiates itself from other browsers by its user interface and other features.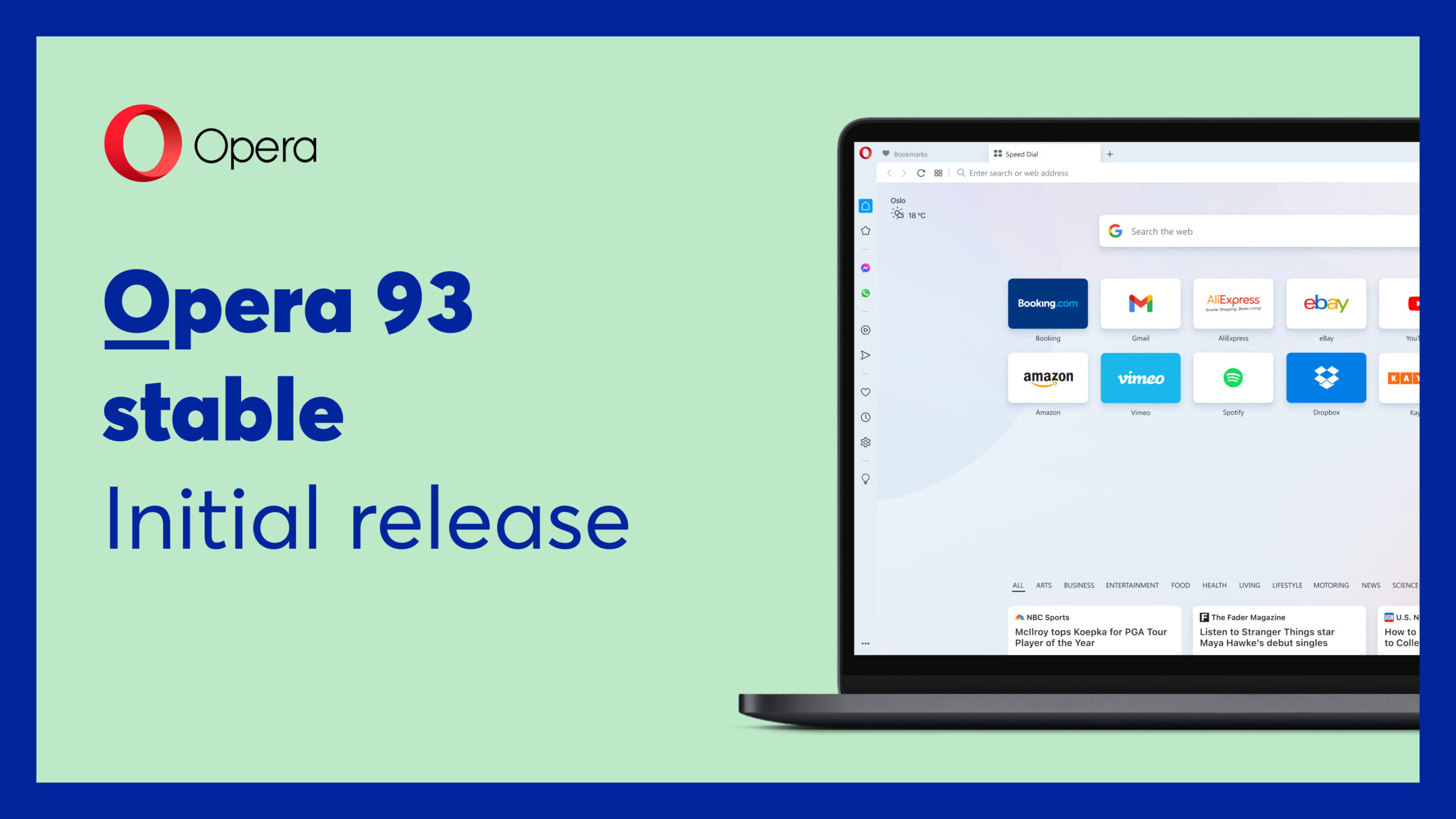 Opera 93 is officially released. This version is based on Chromium 107.0.5304.88. The specific updates are as follows:
Update Chromium to 107.0.5304.88
Add support for more UD TLDs
Replace message icon
repair [FramedBrowserWindow sendEvent:] crash at
[Win][Chrome] Cookies were not imported
[Mac][Chrome] Unable to import passwords and cookies
Webdriver waits endlessly for response from browser
Bookmark Manager: Unable to copy-paste bookmarks into sidemenu folder
The size of the "+" button in the tab bar has been reduced
Create a sync banner on the Start Page
Enable Code Integrity Protection in Opera
Audio notifications can be heard even when WhatsApp is disabled in the sidebar settings.
[天气] Entered text is delayed
Sidebar menu doesn't hide after disabling sidebar
[Linux] Some applications cannot be opened when sidebar auto-hide is enabled
Visible white bar at top of popup in some languages
The Privacy Guidelines section in Opera Settings is empty
Sidebar doesn't show when opening panel with shortcut
Fix crash at opera::BrowserSidebarContainer::CalculatePreferredSize().
More details can be viewed at: https://blogs.opera.com/desktop/changelog-for-93/
#Opera #Stable #Version #Released #News Fast Delivery