Firefox 109 has been released as the first stable version for 2023, bringing some new features and tons of improvements.
The biggest feature improvement is the implementation of a new "Unified Manage Extensions" button in the toolbar, which manages all installed/enabled add-ons/extensions, making the toolbar cleaner.
Each extension will have a settings icon next to it, which makes it easier to access settings options for the extension, pin it to the toolbar, remove it, or report a problem.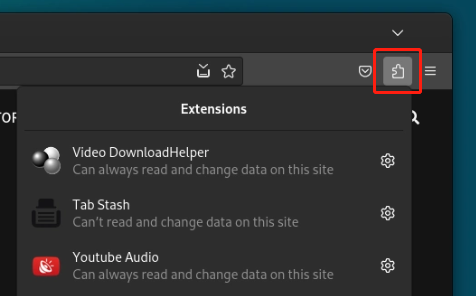 Another big change in Firefox 109 isManifest V3 is supported, and Manifest V3 extensions can be signed and published on AMO.
For developers,The default content security policy for the Manifest V3 extension has been updated, by default all network requests are upgraded to use https: Need to use http: Extensions can be achieved by overriding the default CSP with the content_security_policy manifest.json key. (bug 1797086)
Firefox 109 also introduces built-in dictionaries for Spanish for Spain (es-ES) and Spanish for Argentina (es-AR) versions that work with Firefox's spell check feature.
More details on the developer changes can be found at Mozilla Developer and the latest released Firefox 109 binaries can be found at Mozilla Download.
#Firefox #officially #released #providing #extension #management #button #supporting #Manifest #News Fast Delivery