KDE has acquired a more user-friendly fundraising system and is using it to launch a new fundraising campaign called "Blue Friday," according to KDE developer Nate's blog.
Previously, KDE's small donor donation page was kde.donations, through which one-time donations could be made. But if you want to make periodic donations, you must visit relate.kde, and the double donation system is not very user-friendly. Recently KDE got a donation system powered by Donorbox, which has a more modern UI and a more user-friendly process, making it easier for donors to donate.
Previously, KDE had applied the donation system to the Kdenlive fundraising event, and it was a great success. The 3-month donation event raised 100% of the funds in the first month, and the fundraising event has entered the expansion period ahead of schedule.
Today, KDE has launched a new fundraising campaign called "Blue Friday", with the goal of raising 15,000 euros for the daily work of the KDE team, such as KDE eV paying recruitment fees, developing sprint projects, organizing meetings, building infrastructure etc.
The name "Blue Friday"is a tongue-in-cheek anti-Black Friday campaign,Black Friday, the American colloquial term for the Friday after Thanksgiving, marks the start of the Christmas shopping season in the United States, with many stores offering promotions at deeply discounted prices.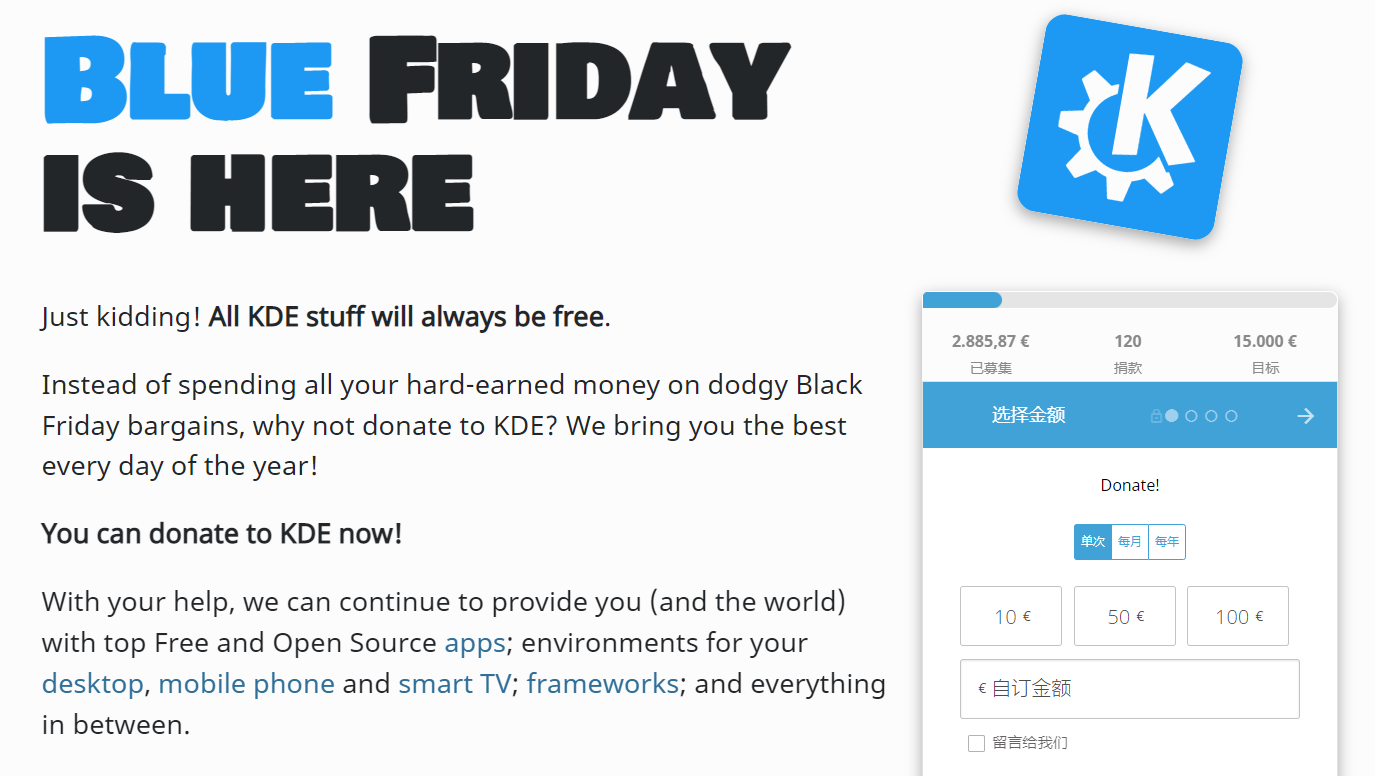 As of press time, the event has raised 2,885 euros (this also shows the importance of the user-friendliness of the system, and the simpler operation process can indeed promote user donations).
#KDE #Launches #Fundraiser #Called #Blue #Friday