Recently, Beijing NetEx Technology Co., Ltd. (hereinafter referred to as "NetEx") signed the openKylin community CLA (Contributor License Agreement Contributor License Agreement), officially joining the openKylin open source community.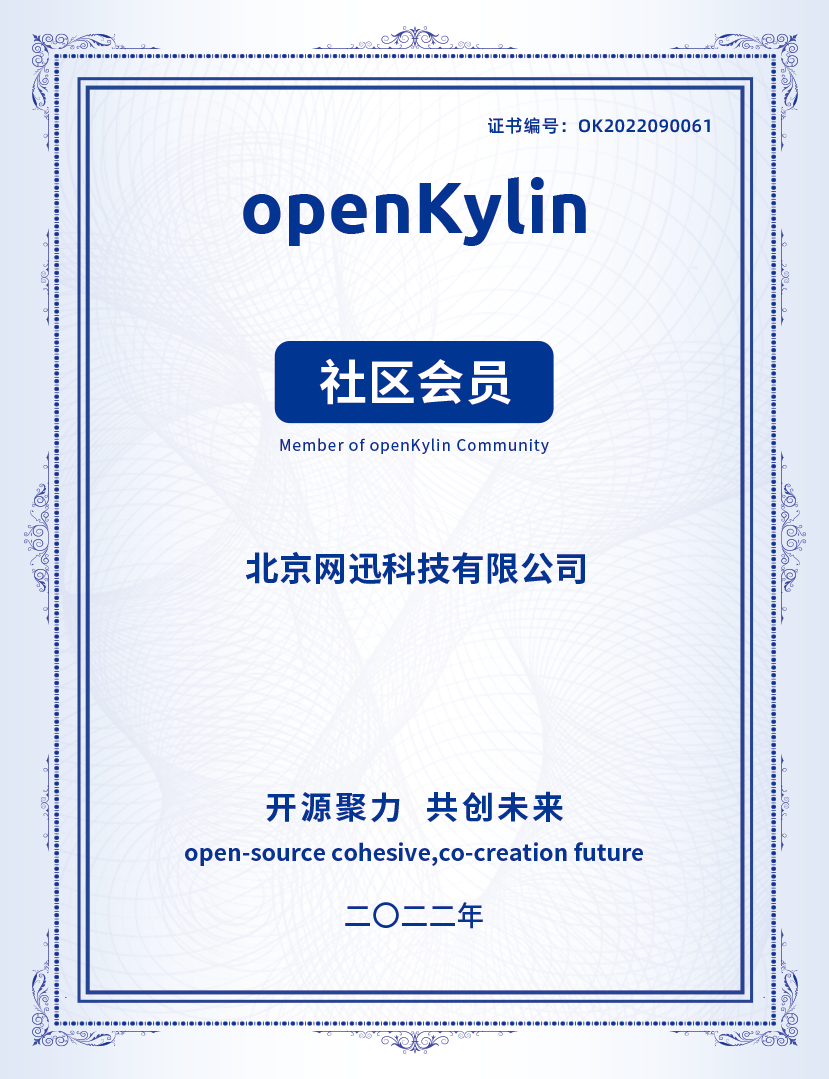 Founded in 2014, WebEx is a high-tech enterprise focusing on integrated circuit design. Over the years, it has been deeply involved in the independent research and development of network controller chips, which has great strategic significance and social benefits for ensuring the construction of basic communication network platforms and information security. NetEx has deep technical accumulation in board card acceleration, encryption application, chip verification and other aspects.
In addition, NetEx released the first 10 Gigabit Ethernet controller chip and Gigabit Ethernet controller chip with completely independent property rights in China, and developed its own network adapter or network card based on the network controller chip, which is compatible with mainstream servers and network Hardware platforms such as security equipment and embedded motherboards have been widely used in important industrial fields such as government affairs, energy, electric power, rail transit, and telecommunications, and are in a leading position in the domestic network controller chip and domestic network card market.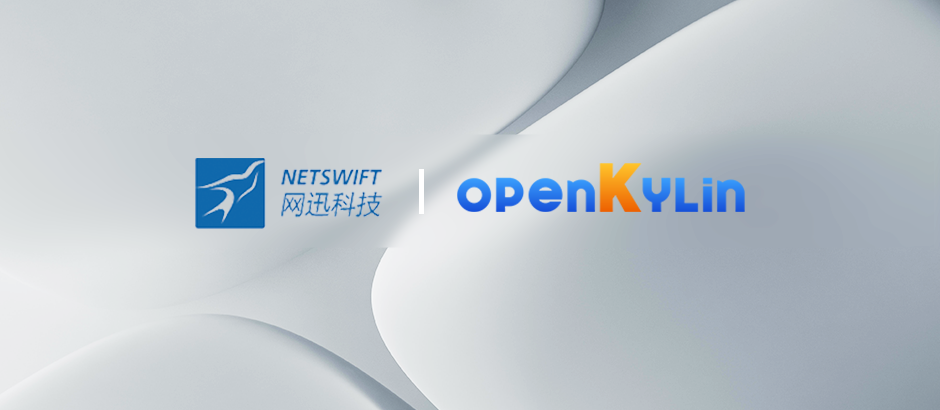 After joining the openKylin open source community, NetEx will adhere to the ecological values ​​of openness, inclusiveness, collaborative innovation, and win-win cooperation, continue to carry out version adaptation and driver merger with the community, participate in the internal testing of the community version and give feedback on the test results, through technical exchanges, code Contribute and other ways to promote the prosperity and development of the community.
Community members continue to recruit
At present, the recruitment of openKylin community members is in full swing. We welcome more corporate partners to join us and work together to build a top-level desktop operating system community and promote the healthy development of the domestic operating system industry. For details, please check:【https://www.openkylin.top/join/partnerlist-cn.html】
The openKylin (Open Kylin) community aims to take "co-creation" as the core, on the basis of open source, voluntariness, equality, and collaboration, to build a partner ecosystem with enterprises in an open source and open way, and to jointly create a top-level desktop operating system community. Promote the prosperity and development of Linux open source technology and its software and hardware ecology.
The first batch of council member units in the community include Kylin Software, Puhua Basic Software, Zhongke Fangde, Kylin Principal, Meditation Software, Yiming Software, ZTE New Fulcrum, Yuanxin Technology, China Electronics 32, Jide System, Beijing Lin Zhuo, Advanced Operating System Innovation Center and other 13 industry colleagues and industry organizations.
Review: openKylin
#WebEx #joins #openKylin #open #source #ecological #innovation #development #News Fast Delivery #Chinese #Open #Source #Technology #Exchange #Community