Qt announces the launch of an Educational License, exclusively for students and teachers (and other staff) in educational institutions, for learning purposes only, and prohibits any commercial use or distribution.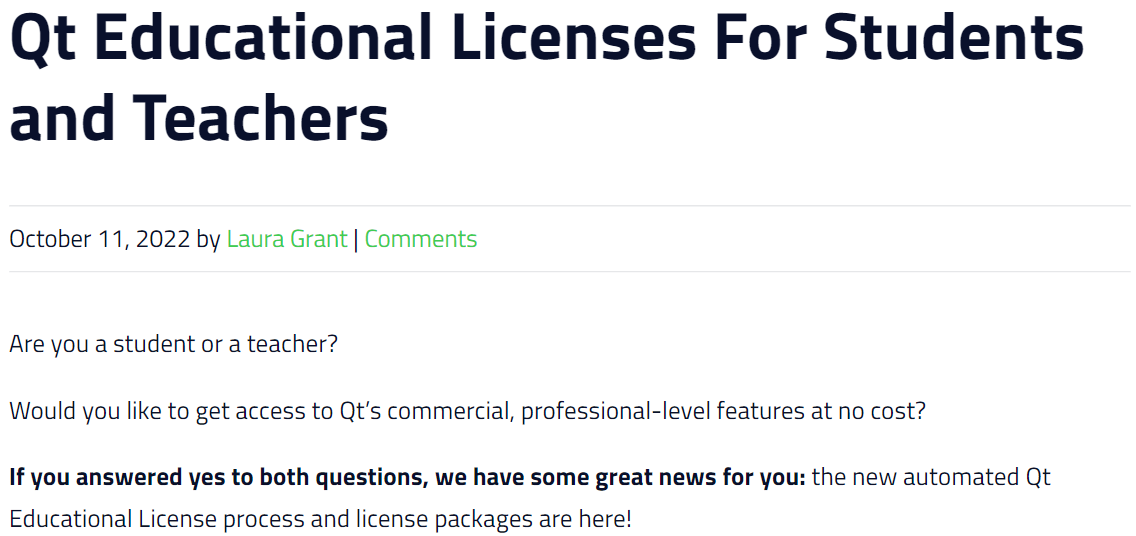 According to the official introduction, students and teachers can apply for an educational license for free. After obtaining an educational license, they can use Qt's commercial functions and be able to:
Create feature-rich and visually appealing user interfaces
Import existing user interfaces from various design tools such as Figma, Sketch, Adobe XD
Use the full Python, C++ and JavaScript, HTML5 and QML frameworks
…
The educational license package provides the enterprise version of Qt Design Studio and the professional version of Qt Device Creation (Raspberry Pi only), as well as all versions of Qt 5.15 LTS and Qt 6.
Educational licenses are valid for 12 months. After expiration, the license can be renewed annually with a valid educational email.
Application address: https://www.qt.io/qt-educational-license?hsLang=en, the application process is as follows: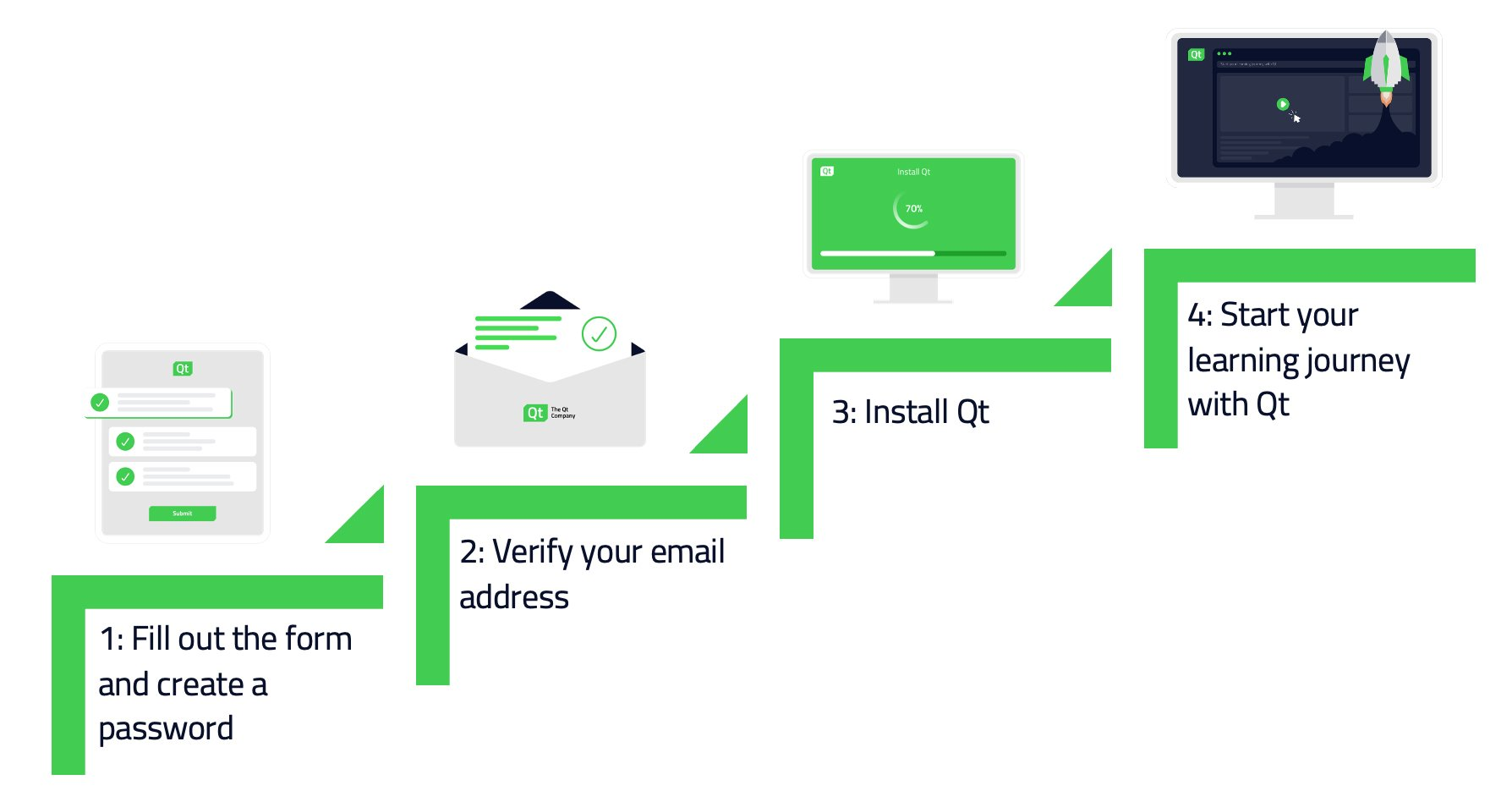 #launches #educational #license #free #students #teachers #News Fast Delivery