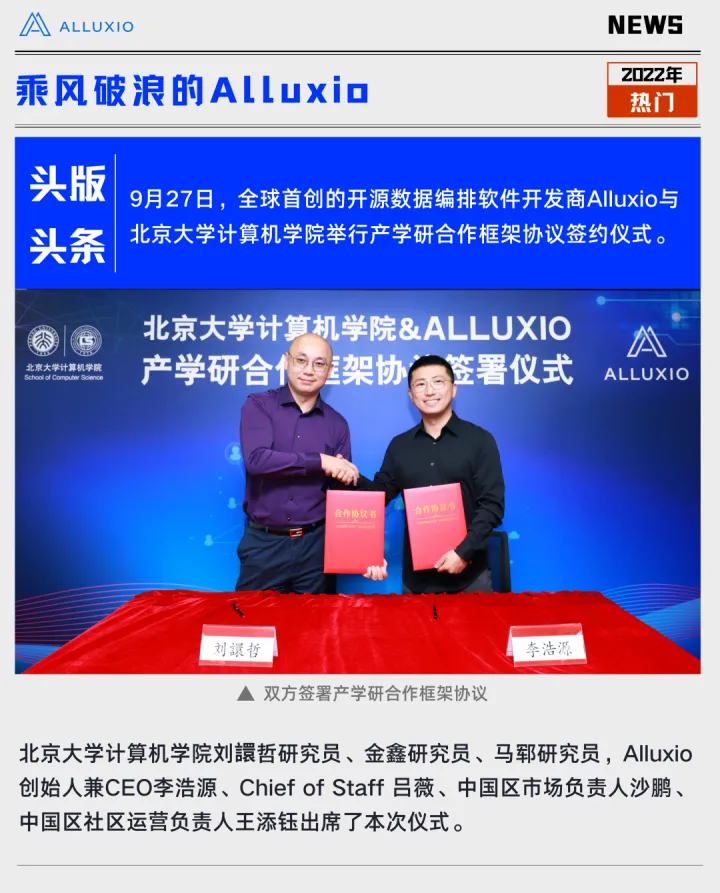 This time, Alluxio and the School of Computer Science of Peking University have reached a cooperation framework agreement. The two parties will carry out in-depth cooperation in academic research, talent training, joint laboratory, open source community co-construction, etc., and will establish a "Cloud Native Data Orchestration Service System Joint Laboratory". .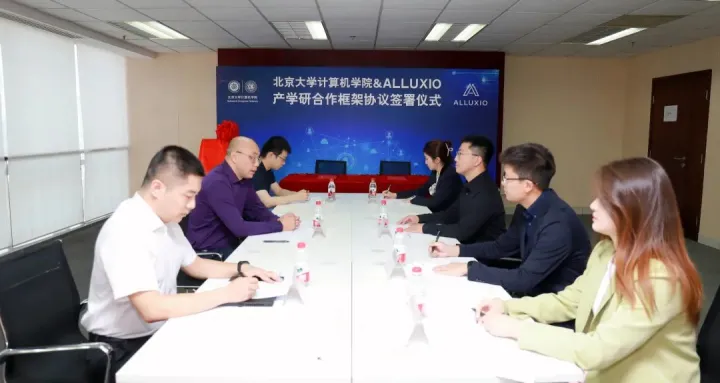 ---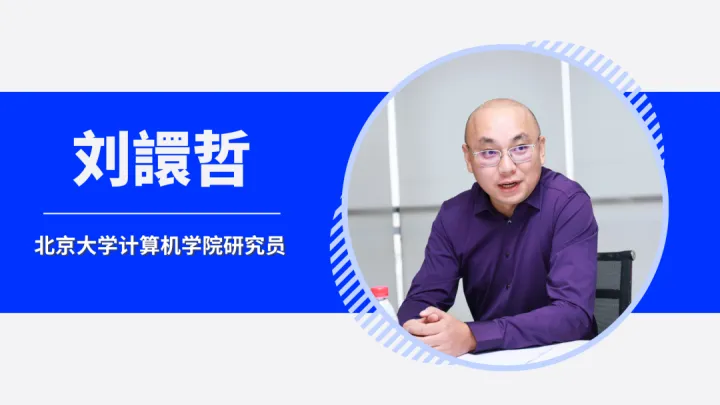 Liu Xuezhe said that in the digital economy era, data is an important factor of production, and its value depends on the fusion and collision of multi-source and multi-dimensional data and the sharing and circulation of data, and system software is the core basic support. In recent years, Alluxio has developed very rapidly, and has established a good accumulation of technologies and applications in cloud-native data orchestration and distributed file systems, especially in the field of open source communities and their ecological construction. The research direction of the team is highly consistent, and the two sides have a good foundation for cooperation. It is worth mentioning that Dr. Li Haoyuan, the founder of Alluxio, is an outstanding alumnus of the Department of Computer Science of Peking University. He spoke highly of Dr. Li's achievements in leading Alluxio, especially Dr. Li's long-term commitment to open source software. The strategic cooperation agreement reached this time, the two parties will carry out in-depth cooperation and joint research and development on the key technologies of the new generation of cloud-native system software, and strive to produce high-quality cooperation in open source software ecological construction, academic papers, course practice, promotion and application, etc. As a result, more outstanding system software talents have been cultivated for China.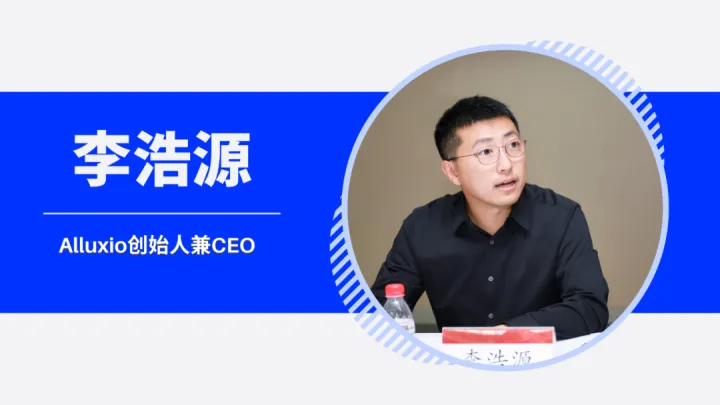 Li Haoyuan, founder and CEO of Alluxio, said that he is very happy to return to his alma mater at the most beautiful time in Yanyuan, seeing so many teachers and classmates, familiar faces and fresh blood. For a long time, he has had a lot of interesting sharing and exchanges with the teachers and classmates of the school. One of the most frequently asked questions is why a core technology is being open sourced. In the past two years, under the trend of globalization, open source is becoming the core engine to promote the development of global science and technology through the new production method of "openness, sharing, collaboration + business model" and through "free" dissemination. In China, in 2021, "open source" was explicitly included in the "14th Five-Year Plan" for the first time. Open source has been fully supported from the national strategic level, and its value is being recognized by more and more fields. The Alluxio project has been deeply embedded in the gene of open source from the very beginning, and the development of the global community has always been based on the concept of openness, equality, collaboration and sharing, and has continuously attracted a large number of outstanding developers from all over the world to participate in. The open source approach also promotes the development of education and scientific research, and provides more resources for independent learning for teachers and students in colleges and universities. Students can directly and quickly join open source projects, and their technical level and experience are constantly improving. Taking this opportunity of cooperation, he sincerely looks forward to joining hands with his alma mater to contribute to the future trend of software-defined infrastructure platforms, and to make further progress in both academia and industry. "
In the future, the two parties will jointly move forward in the direction of shaping a new ecosystem of open source software development in the cloud computing era, exploring industry-academia research that uses software definition to give cloud computing infrastructure flexibility, and developing an iterative cloud-native data orchestration service system.
About Alluxio
The Alluxio system is the world's first distributed hyperscale data orchestration system, incubated at the AMP Lab at the University of California, Berkeley. Since the project was open sourced, more than 1,200 contributors from more than 300 organizations have participated in the development. Alluxio can orchestrate data more closely to data analytics and AI/ML applications in any cloud across clusters, regions, and countries, thereby providing memory-level speed data access to upper-layer applications.
For more interesting and informative[event information][technical articles][big coffee views]please pay attention[Alluxio智库]: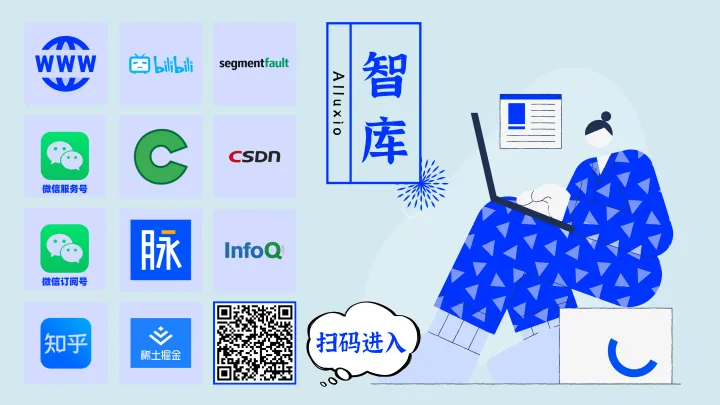 #Alluxio #School #Computer #Science #Peking #University #Sign #Cooperation #Framework #Agreement #Promote #Deep #Integration #Industry #University #Research #News Fast Delivery #Chinese #Open #Source #Technology #Exchange #Community