uBlock Origin is an ad/content blocking extension for Chrome, Firefox and other browsers. Its author Raymond Hill recently released a new experimental extension – uBO Minus, which is currently only available for Chromium-based browsing device.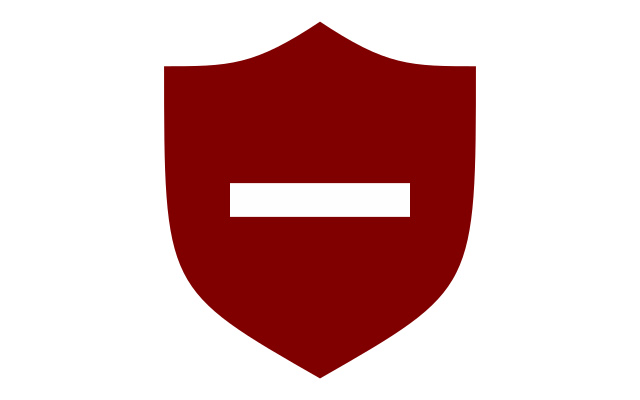 uBO Minus is also an ad/content blocking extension, but this extension is built on the Google Manifest V3 standard, which is a big change from the Manifest V2 that uBlock Origin originally followed.
According to Google's previous plans, Google will phase out support for Chrome extensions built with the Manifest V2 specification:
As of January 17, 2022, the Chrome Web Store will no longer accept new extensions built using the Manifest V2 method, but updates to existing extensions can still be submitted.
One year later, in January 2023, the Manifest V2 extension will no longer be supported in the Chrome browser, and updates will no longer be supported.
corporate policyThe deadline will be extended to June 2023.
That said, from June 2023 at the latest, users will not be able to install Manifest V2 extensions in Chrome, and installed Manifest V2 extensions will no longer work.

While Google believes Manifest V3 can improve privacy by removing/restricting extensions' functionality, extensions that protect user privacy are limited as a result. Manifest V3, for example, removed the WebRequest API (the one used by every ad blocking extension) and replaced it with the restrictive declarativeNetRequest API. The new API limits the functionality of the privacy extension, and there are currently no adequate alternatives.
Secondly, Manifest V3 allows extensions to have up to 30,000 rules, while some ad blockers under Manifest V2 have close to 100,000 rules.
Going back to the extension of uBO Minus, in fact, it can be seen from the name of the extension. Minus in uBO Minus indicates that it is not as powerful as uBlock Origin in function. Developer Raymond Hill also said that uBOMinus fully uses the declarativeNetRequest API.
Users who want to try uBO Minus can download and install it from the Chrome Web Store. The new version of uBO Minus will be released alongside the regular uBlock Origin extension. uBO Minus is currently the second extension based entirely on Manifest V3. AdGuard AdBlocker MV3 released last month is also an extension based on Manifest V3.
#author #uBlock #Origin #developed #work #based #Manifest #standard #News Fast Delivery