Textinator is a simple macOS status bar/menu bar application that performs automatic text detection on screenshots.
Install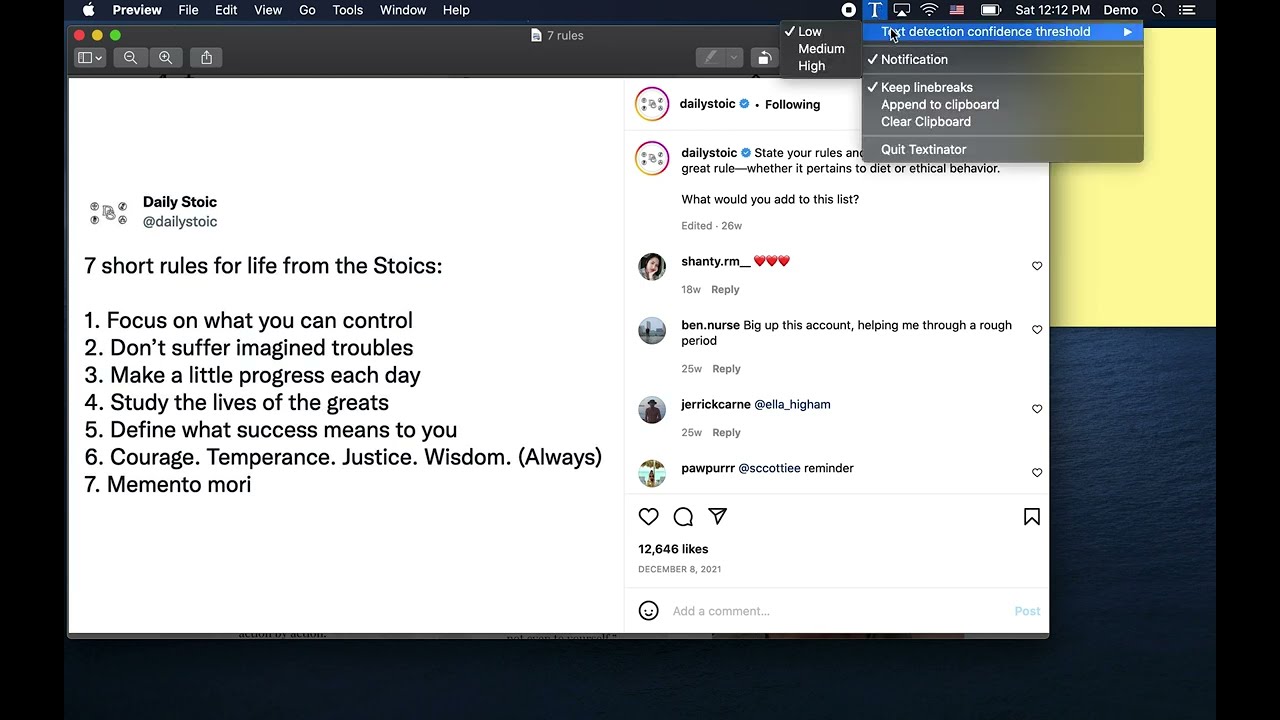 use
Install the application. Then, use ⌘ + ⇧ + 4 ( Cmd + Shift + 4 ) to take a screenshot of an area of ​​the screen. The app will automatically detect any text in the screenshot and copy it to the clipboard.
Install
Download and open the latest installer DMG from the release page, then drag the Textinator icon to Applications, then follow the instructions below to grant desktop access and optionally full disk access.
When launching Textinator for the first time, you will need to right-click the app icon and select Open, otherwise you may receive a warning about an unknown developer because the app is not signed with an Apple Developer ID.
#Textinator #Homepage #Documentation #Downloads #macOS #OCR #Tool #News Fast Delivery