As one of the most popular open-source hardware on the market, Arduino Uno R3 was launched as early as 2010. This hardware, which has been born for more than ten years, can be said to be a bit behind in performance. While everyone is looking forward to it, Arduino recently officially released the upgraded version of Arduino Uno R3 – Arduino Uno R4. The new product has brought great improvements in processing power, memory, storage and connection.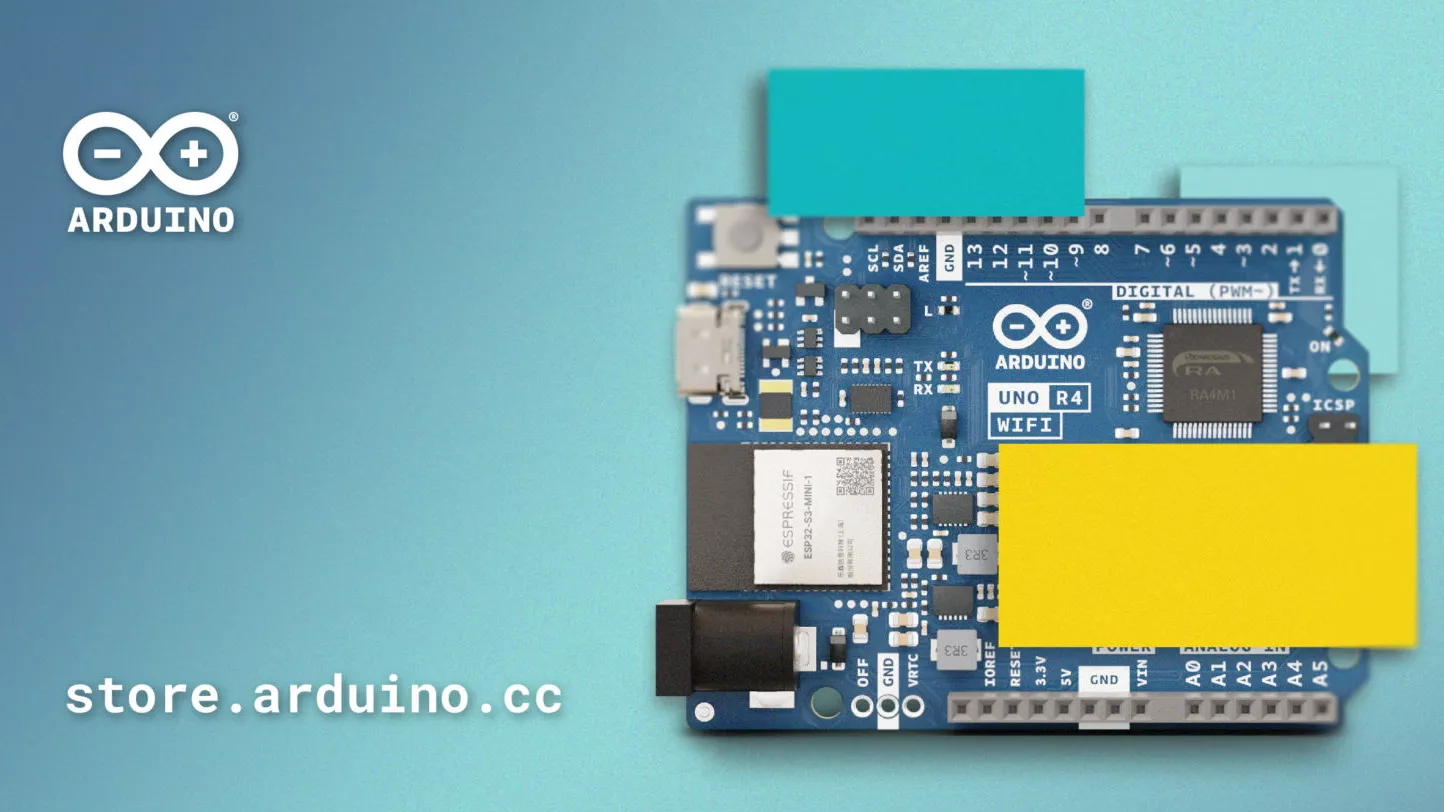 Arduino Uno R4 and R3 configuration comparison
| | Uno R4 | Uno R3 |
| --- | --- | --- |
| CPU | Renesas RA4M1 (48 MHz, Arm Cortex M4) | ATmega328P (16MHz, AVR) |
| SRAM | 32K | 2K |
| flash memory | 256K | 32K |
| maximum voltage | 24V | 20V |
| USB | Type-C (also supports power supply, the maximum voltage is 5V) | Type-B |
To ensure compatibility, Uno R4 maintains the same pinout and layout as Uno R3. The Uno R4 upgrades the CPU to the 32-bit Renesas RA4M1 running at 48MHz; compared to the previous 8-bit, 16MHz ATmega328P processor, the performance has been greatly improved. Uno R4 is equipped with 32K of SRAM, which is 16 times more than Uno R3's 2K. It will also have 256K of onboard NAND, compared to the R3's 32K.
Since the new processor is based on the Arm Cortex M4 architecture, while the previous processor was an AVR RISC-based platform, this means that there may be some software incompatibility issues, and libraries optimized for specific processors or architectures may need to be updated.
The standard round charger of Uno R4 supports a maximum voltage of 24V, which is slightly improved compared to the previous 20V. Type-C also supports power supply, but only supports a maximum of 5V.
The Arduino Uno R4 is scheduled to go on the market in May this year, and the price has not yet been announced. There will be two versions, Minima and Wi-Fi, the latter of which will have an Espressif S3 module and support both Wi-Fi and Bluetooth connections.
If you want to be able to buy the Uno R4 as soon as possible, you can visit the official website now to join the waiting list, and Arduino will send you a notification when the product is on sale. The official also launched an Early Adopter program, which will give away an Uno R4 for free to authors or maintainers of Arduino libraries or popular open source projects.
In the official photo of the Uno R4 (pictured above), the Arduino has covered some areas of the PCB with yellow and teal. The official said that it will only reveal what is hidden in these areas closer to the release. Users come with some surprises.
#Toothpaste #squeezed #Arduino #launched #Uno #News Fast Delivery