Now playing for AzuraCast – WordPress plugin Free download
Now playing for AzuraCast
Description
This plugin adds a widget to your WordPress sidebar showing the currently played song of a AzuraCast station by their public API. You're able to configure whether to display the album, title, artist, artwork and player links.
Screenshots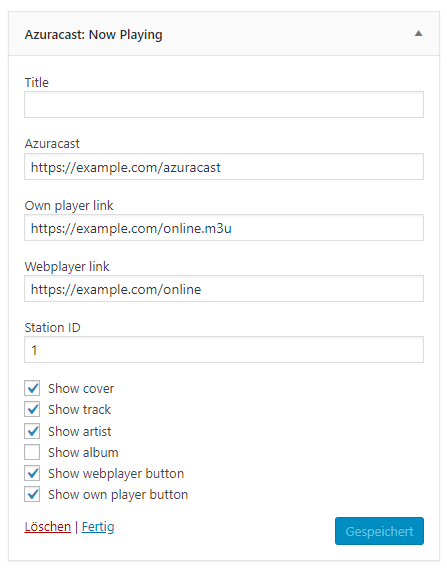 Installation
Upload the plugin files to your WordPress plugins directory, e.g. '/wp-content/plugins/plugins/'.
Enable the plugin pressing 'Activate'.
Add and configure the widget under 'Appearance' -> 'Widgets'.