Algorithms, computing power and data are the three core elements of artificial intelligence and the three cornerstones of artificial intelligence. AI algorithms continue to make breakthroughs and innovations. While the model complexity has increased exponentially, the accuracy and efficiency have also been continuously improved, and the application in various sub-fields has accelerated. With the improvement of chip processing power, the decline of hardware prices, and the optimization of neural network models, AI computing power is also greatly improved. At the same time, AI industrial-level applications have entered the era of big data and large models.
At present, what is the technological evolution and innovation progress of the global mainstream AI frameworks and models? How to improve the accuracy and efficiency of the algorithm model? How to apply AI frameworks and models to actual scenarios to achieve industrial innovation? In the AICON 2022 "AI Frameworks and Models" sub-forum, many experts in the field of AI will discuss these issues together.
AICON 2022 is hosted by the LF AI & DATA Foundation and will be held in Hangzhou on September 8th.The conference consists of a main forum and four sub-forums of "AI Framework and Model", "AI + Data", "AI Engineering", and "Shensi Ecological Forum", focusing on the dynamics of AI cutting-edge technology, industrialization and commercialization.
At that time, top scientists, industry experts and famous entrepreneurs in the field of artificial intelligence from all over the world will gather together to focus on industry transformation and technological innovation in the field of artificial intelligence technology, and jointly focus on core technologies, industry implementation, industry empowerment, development elements, In-depth discussions and exchanges on hot topics such as governance mechanisms, sharing new trends and trends in the global artificial intelligence industry, and exploring new models and paths for artificial intelligence development.
"AI Frameworks and Models" Sub-forum
The "AI Frameworks and Models" sub-forum will focus on the technological evolution, innovation and application practice of the world's mainstream AI development frameworks and models. The guests who participated in this sub-forum and delivered speeches are:
Zhong Yuanke, Huawei MindSpore Algorithm Engineer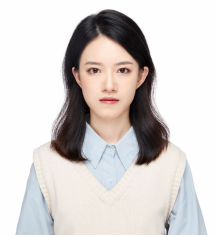 Zhong Yuanke graduated from Northwestern Polytechnical University with a master's degree in bioinformatics. He has published many papers in Briefings In Bioinformatics (IF 11.622) and BIBM International Conferences. He is currently in charge of the algorithm module of Huawei's Ascension large model experience platform, and has implemented multiple image classification and individual identification projects.
Luo Tao, Baidu Senior R&D Engineer
Dr. Luo Tao graduated from the University of Science and Technology of China. His research direction is high performance computing. He is currently responsible for the open source ecological construction of Paddle's main framework.
Peng Jingtian, Co-founder and CTO of Pinlan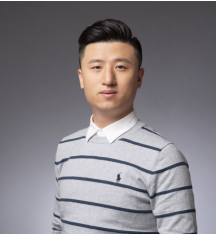 Jingtian Peng is a Google Developers Expert, a visiting scholar at the University of California, and graduated from Zhu Kezhen College of Zhejiang University.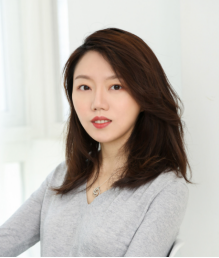 Zhang Qingqing, Founder and CEO of Magic Data
Zhang Qingqing is the founder and CEO of Magic Data, voice technology expert, pioneer of conversational AI, associate researcher of the Institute of Acoustics, Chinese Academy of Sciences, Ph. The Future List, the most noteworthy female entrepreneur in Entrepreneur State in 2021, a member of the CCF Voice Dialogue and Hearing Special Committee, an executive member of the CCF Smart Car Branch, and a member of the CCF Female Computer Workers Committee. She has won the Outstanding Scientific and Technological Achievement Award of the Chinese Academy of Sciences. Microsoft Research Asia "Microsoft Scholar" scholarship recipient, etc.
AICON 2022 Registration Link:https://www.bagevent.com/event/8286772?preview=1
#AICON #Frameworks #Models #subforum #start #News Fast Delivery